LOOK AROUND
- neighbors -


... ...

Greetings:
It gives me great pride and honor to have you L

K AROUND!
New developmental ideas and recommendations continue to arrive from people just like you. This section is uniquely designed for the benefit of my fellow cyberspace neighbors; and incorporates the ever growing membership ties now associated for your LOOK AROUND pleasure!
If this is your first time here, please be sure to visit the informative welcome home page which highlights the special features offered at this Web site. You'll be able to explore, discover and conquer bookmarks of opportunities and creations available. For instance, additional randomizer options are accessible from the surprise sites section; and you may use the find forms to possibly locate where someone has moved to, while the HTML / Design Tips provide some helpful home page concepts. Of course, if you already have your own Web site on line, you might consider my free link to us offer which further promotes our mutual interests.
An interactive service is also available for your benefit. Now you can invite other LOOK AROUND visitors to help you solve most any problem you may have and/or encourage them to participate in a survey. Simply post your question / topic on the LOOK AROUND Message Board and followup the responses you may receive on a daily basis.
To keep you coming back to LOOK AROUND, I am highlighting additional timely services including current World News and, on a lighter side, daily cartoons provided by talented artists.
Oh yes, I am known to test your musical memory skills with my monthly Name These Tunes trivia. Let's see how well you rank along with the other challenge acceptors!
You may also wish to accept my invitation to LOOK AROUND my home town -Meriden, Connecticut- whereby I share with you interesting details about the people, surroundings and activities taking place in the community formerly known as the Silver City of the Nutmeg / Constitution State.
To help you navigate the 'real' roadways in my homeland, take a test drive on my Virtual Highways which enable you to travel central Connecticut's I-691, I-91, I-84 and more right from your computer / television screen!
Comments and suggestions about this site are greatly appreciated. Feel free to leave your thoughts in the LOOK AROUND Guest Book. If you have any questions or situations I may assist you with, I'm happy to reply to any e-mail at phlviger@snet.net - or - philviger@bigfoot.com
Please remember to return to LOOK AROUND for more exciting features - you and your friends are always welcome! Meanwhile, I hope you enjoy the services that continue to grow since April 1996.
Phil Viger

DISCLAIMER:
This site links to other Web sites created by individuals / groups
not associated with LOOK AROUND and/or Phil Viger of Connecticut.
The convenience of these links is not in any way an endorsement to the
creators, material contents or presented offerings! Although initial
screening has been conducted for accuracy and friendly usage,
no one can truly ever guarantee others' production(s).
In fact, changes on the 'Net occur on a daily basis;
such is nearly impracticable to manage as desired.

You should be familiar with the various screening programs and materials
available to safeguard one's on-line findings. Of course, if you do
discover a broken or mis-directed link (once considered family friendly
when first developed, but perhaps now under new ownership - possibly
changing subject matter that may have even become offensive), please
feel free to inform me of the situation so that it can be corrected.
Thanks, in advance, for your understanding and cooperation. Phil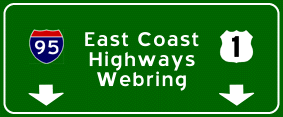 This East Coast Roads site owned by Phil Viger.
[ Previous 5 Sites | Previous | Next | Next 5 Sites | Random Site | List Sites ]

Ila Marie -%-%-%- Mark -%-LA-%- Caroline -%-%-%- Jessica

This line is an effort to get people all around our wonderful planet to be kind to each other. While we're at it, you also have the opportunity to meet other great people on the World Wide Web.

Here's how it works: A list is being kept, in exact order, of people who register to be part of this line. Each person connects to the people in front and in back of her/him on that list, forming one long line around the internet. Best of all, registrants are honor-bound to go out of their way to perform an act of goodness. This could be anything from giving 5 dollars or more to the charity of your choice to making lunch for the homeless man out on the corner to complimenting everyone you meet for a month. It's different for different people, but all these people want to do something to make life happier and better.

If you'd like to be part of the growing internet line, select the line itself. To meet those who have joined along with me, choose each arrow or name above; then return for more journey options!



This site is owned by Phil Viger
[SKIP] [PREVIOUS] [NEXT] [SKIP]
[PREV 5] [RANDOM] [LIST] [NEXT 5]
Are you Lost
in WebSpace? JOIN NOW!

There's a new type of rail line being built around the Internet.
Hop aboard and enjoy your trip on the Grand Central locomotive.

The east and west arrow station stops change daily.
You may switch train routes by selecting the rail itself.
Please be sure to visit again tomorrow for new destinations!





Ring Surf

[ Previous 5 Sites | Skip Previous | Previous | Next ]

This RingSurf User Homepages Net Ring
owned by LOOK AROUND ... Explore, Discover, Conquer!

[ Skip Next | Next 5 Sites | RandomSite | ListSites ]


Thank You! ... for visiting L

K AROUND - you're always welcome.

** We can put your message on the Web **
please e-mail philviger@bigfoot.com
or call (203) 235-0528

[ awards ] |:| [ bookmarks ] |:| [ cartoons ] |:| [ find me ] |:| [ guest book ]
[ link to us ] |:| [ Meriden, Connecticut ] |:| [ message board ]
[ mind your Ps and Qs ] |:| [ name these tunes ] |:| [ neighbors ]
[ search engines ] |:| [ surprise sites ] |:| [ swell ] |:| [ virtual highways ]

updated and modified December 14, 2002
created November 3, 1996
http://www.lookaround123.com/langhbrs.htm

110397:

052398:

121099: