LOOK AROUND
Meriden, CT
- 2000-2001 Hubbard Park Silver Lights -

Here's your unique opportunity to share in the seasonal spirit found
in my home town ... the Silver City of the Nutmeg / Constitution state.
Just as the month of December brings a change of Mother Nature's scenery,
so, too, it is the time the Meriden Parks and Recreation Department
resurrects colorful lighting displays at Hubbard Park for all to enjoy!
The following pictures capture only a few of the many creative and timely
decorations found throughout this central Connecticut local/state park.
You're encouraged to explore and discover the exhibits live in person.
(open 24 hours throughout December 2002)
Select width and then height to view all photos below for shining presentations.
You may also preview additional bookmarks arranged in alpha / category formats.
Please remember to return to L

K AROUND for more exciting features. Phil

... ...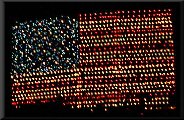 new for winter 2001

(enjoy over 60 snap-shots from around Hubbard Park)



* Special *
Take a unique
L

K AROUND
the digital gallery for
- April 24, 1999 -

---
be sure to
LOOK AROUND
for more exciting events


Thank You! ... for visiting L

K AROUND - you're always welcome.

** We can put your message on the Web **
please e-mail phlviger@snet.net
or call (203) 235-0528

[ awards ] |:| [ bookmarks ] |:| [ cartoons ] |:| [ find me ] |:| [ guest book ]
[ link to us ] |:| [ Meriden, Connecticut ] |:| [ message board ]
[ mind your Ps and Qs ] |:| [ name these tunes ] |:| [ neighbors ]
[ search engines ] |:| [ surprise sites ] |:| [ swell ] |:| [ virtual highways ]

All content and photos Copyright &copy 2000-2003 Philip L. Viger
updated and modified December 6, 2002
created December 18, 2001
http://www.lookaround123.com/lahplt00.htm

121801:

120602: