LOOK AROUND
Meriden, CT
- tourism -

Here's your opportunity to learn about some of the special places that are
located in my home town ... the Silver City of the Nutmeg / Constitution state.
You may also preview additional bookmarks arranged in alpha / category formats.
Please remember to return to L

K AROUND for more exciting features. Phil

... ...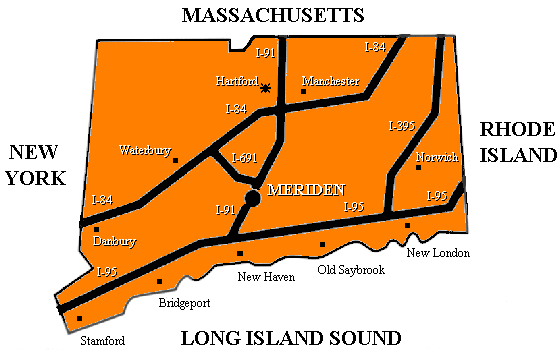 ---
The city of Meriden is located in the center of Connecticut,
and is about 2 hours from New York City and/or Boston.
All of the state's major highways lead to the Silver City.

The north / south route of Interstate I-91 as well as Routes 5 and 15
take you directly into / through Meriden's eastern section; while
Interstate I-691 (formerly Route 66) cuts through the city east / west
providing travelers a connection to the I-91 and I-84 highway systems.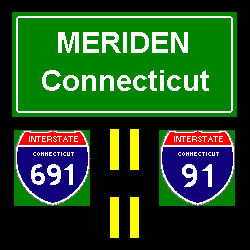 Virtual Highways

A unique way to travel through central CT

Feel free to use the following commercial map sites to
take an interactive L

K AROUND Meriden's landscape.
---
---
---


* Information Wanted *



This feature is created as a result of several visitors' input / suggestions.
My goal is to provide a growing and valuable local resource for all to enjoy.
If you, or someone you may know, have any material or ideas that others
may appreciate added to this service, please feel free to let me know. Phil
---



The next Daffodil Festival takes place
at Hubbard Park, Meriden, Connecticut
on April 24th and 25th, 2004 - enjoy!
---
The following e-mail was recently received:

"I have a meeting in Meriden Wednesday and
need something to do that afternoon / evening.
What's around of interest - Parks, Museums, Landmarks?"

Pretend you are the city's acting
'Virtual Tour Guide'
Your (free) suggestions and recommendations
may be posted on-line for others to benefit ...
please submit a reply, today!
---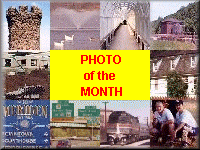 PHOTO of the MONTH

Virtual Scenes of the Silver City
---
be sure to
LOOK AROUND
for more exciting events


Thank You! ... for visiting L

K AROUND - you're always welcome.

** We can put your message on the Web **
please e-mail philviger@bigfoot.com
or call (203) 235-0528

[ awards ] |:| [ bookmarks ] |:| [ cartoons ] |:| [ find me ] |:| [ guest book ]
[ link to us ] |:| [ Meriden, Connecticut ] |:| [ message board ]
[ mind your Ps and Qs ] |:| [ name these tunes ] |:| [ neighbors ]
[ search engines ] |:| [ surprise sites ] |:| [ swell ] |:| [ virtual highways ]

updated June 4, 2003
created September 18, 1998
http://www.lookaround123.com/lamdntur.htm

091898:

021500:

072101:

110102: